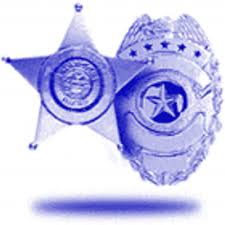 2022 New Jersey Statewide Law Enforcement Exam Study Class
2022 New Jersey Law Enforcement Exam Online Study Class - NJ Civil Service Exam
Open Positions Testing: Municipal Police Officer, County Police Officer, Parole Officer Recruit, Park Police Officer, Campus Police Officer Recruit, Police Officer Recruit Human Services, Police Officer Palisades Interstate Park, Sheriff's Officer, State Park Police Officer Trainee, County Corrections Officer & Juvenile Justice
Our Online Study Group Classes Fill Up Quickly.
The Next NJ Civil Service Exam will be held in Spring of 2022. Score High!
Students can begin studying immediately for this exam. 
LINK TO NEW JERSEY OPEN ANNOUNCEMENT AT CIVIL SERVICE COMMISSION - TO APPLY FOR TESTS AND OPEN JURISDICTIONS
Register today for Jobs4police.com's 2022 Online Study Course for the NJ Civil Service Exam.
Our class is comprehensive and covers all the sections of the exam including the Personality Section along with the new Cultural Assessment.
The Online Course includes study guides, exams and practice questions that you study at your own pace.
Come join the most successful Study Group. Helping Police Officer Candidates Score High Since 1999.
What's Included:
Online Study Coure for the NJ Civil Service Law Enforcement Exam
Online Study Binder
You will take a detailed, comprehensive assessment to gauge your readiness for the exam. Begin studying today.
Final Exams
Questions
Instructional Videos
Flash Card Study Tools
Study Guides - Everything you need to be successful.
Gain the advantage on the competition. Our students receive the top scores in the state.
NO REFUNDS - You are responsible for completing the assignments of the online class.