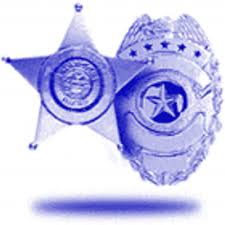 2022 New Jersey Statewide Law Enforcement Exam Study Class
Description
Open Positions Testing: Municipal Police Officer, County Police Officer, Parole Officer Recruit, Park Police Officer, Campus Police Officer Recruit, Police Officer Recruit Human Services, Police Officer Palisades Interstate Park, Sheriff's Officer, State Park Police Officer Trainee, County Corrections Officer & Juvenile Justice
Our Study Group Classes Fill Up Quickly. The Next NJ Civil Service Exam will be held in Fall of 2022. Score High!
You attend one Saturday in October. You will take your exam in November 2022.
*********
Study Locations
Atlantic City - Saturday, October 1, 2022
Bridgewater - Saturday, October 8, 2022
Parsippany - Saturday, October 15, 2022
Register today for Jobs4police.com's 2022 Study Group Class for the NJ Civil Service Exam. Our class is comprehensive and covers all the sections of the exam including the Personality Section along with the new Cultural Assessment. Each student will study a binder of relevant study material while in the study group class. The study group time will include full length exams, instructor support and every thing a student needs to score high on the upcoming exam. You will be ready to take the exam upon finishing our study group class.
You will be ready to score high after completing a day studying with us. Our Method is tested and works. Come join the most successful Study Group. Helping Police Officer Candidates Score High Since 1999.
Register today for our Class.
Now Accepting Students for our 2022 Study Group Class
What's Included:
Class for the NJ Civil Service Law Enforcement Exam
Detailed Study Binder for use in class
You will take a detailed, comprehensive preclass assessment to gauge your readiness for the exam. We will test and determine your weak areas before joining us for the study group class.
You will take two final exams before leaving our study group class.
Gain the advantage on the competition. Our students receive the top scores in the state.
All Students will be provided with immediate access to our Online Learning Area which includes study guides, quizzes and exams.
Registration is now open yet for 2022.
Seating is Limited. Only 250 Students at Each Location will be accepted. No Refunds or Exchanges.
NO REFUNDS - You are responsible for showing up to the study group class